How to renovate a bathroom – 7 easy steps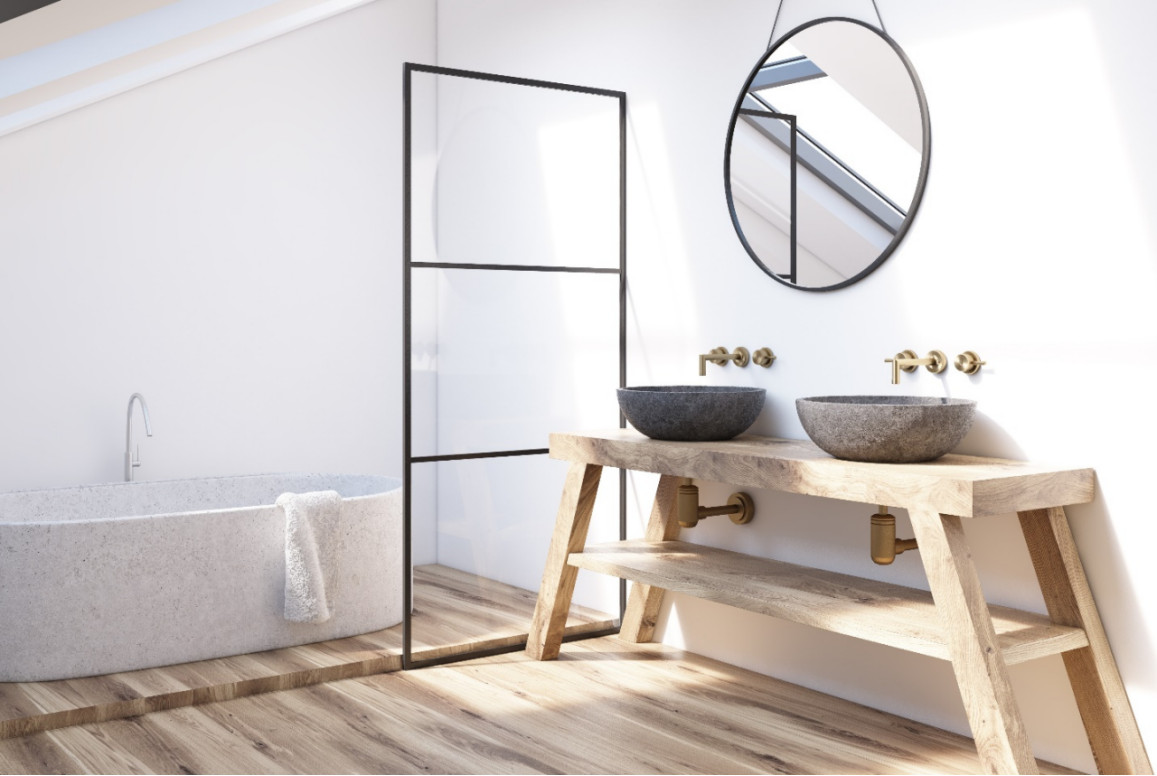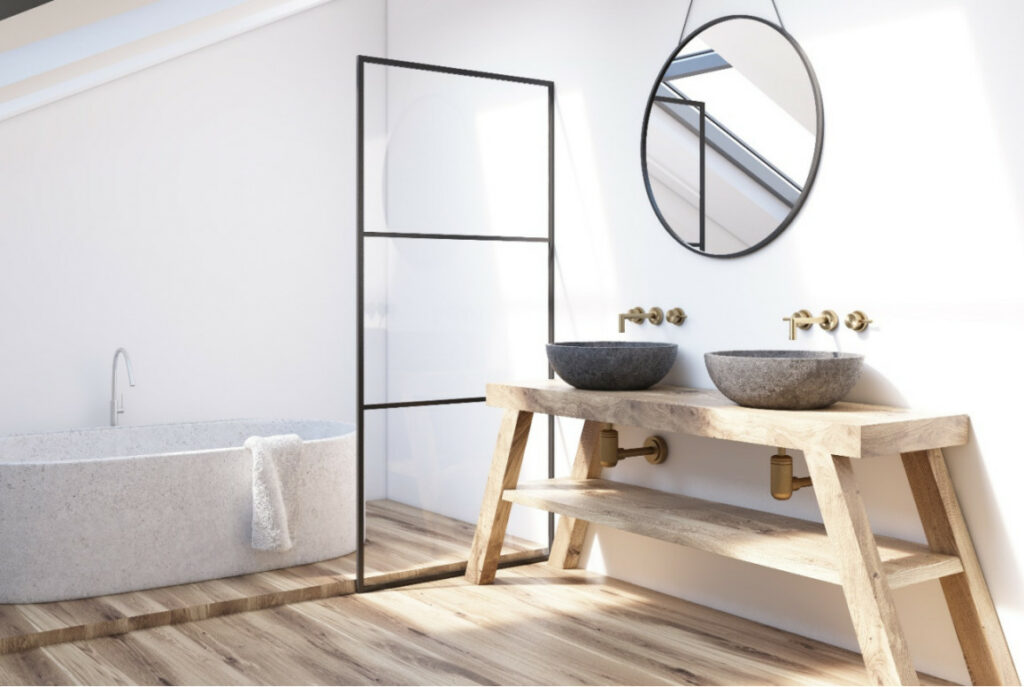 When it comes time to sell your home, there's nothing that will let you down more than an outdated bathroom.
But even if you aren't planning on selling immediately, a bathroom renovation might be at the top of your to-do list. After all, while you don't spend as much time in this room as some of the others in your home, when you are in the bathroom you want it to be a peaceful, calm and even luxurious experience. And an old-fashioned, outdated or awkward bathroom certainly won't give you that.
If your bathroom is old-fashioned, outdated or awkward then a bathroom renovation is an excellent choice. And with these seven easy steps, you can have a new, luxe space before you know it.
How to renovate a bathroom – 7 easy steps
Step 1: Research
As with any renovation project, your first step to kicking off your bathroom renovation is to do your research. This means looking online, speaking to experts, talking to friends and family and even listening to podcasts or webinars – any place you can go to find out the information you need.
Your research will help you find inspiration and investigate new trends, discover innovative products and solutions and even identify great tradies to do the work. And it will help you determine what the costs of the materials and labour might be for bathroom renovations generally, which will put you in an excellent position to set a budget.
Step 2: Make a plan
Your second step is to make a plan for your bathroom renovation. This is often the most enjoyable part of the process because it's now that you get to think about what you like about your current bathroom (and want to keep) and what you want to change.
This may be a complete makeover, with an all-new layout or a more budget-friendly cosmetic lift.
Elements to consider
One of the things to consider is the bathroom space and how you use it. For example, if you love baths, perhaps you will want to make a bathtub – perhaps even a freestanding bath – the centrepiece. But if you never take baths, you could do away with this feature in exchange for a walk in or double shower.
You also want to consider the other elements that could add to the cost of a bathroom renovation. Wall tiles and floor tiles, whether you'd like to use natural stone, marble or ceramic tile (or a combination), your bathroom fixtures, the shower enclosures, whether you'll have a shower screen, a walk in shower or a rain shower, the type of bathroom vanity you'd like (including considering a wall hung vanity), your towel rails or towel racks and even your toilet roll holder.
For each of these the sky's the limit in terms of cost. So, if you're keen to stick to a budget, do your research around each of these elements so that you understand the cost of these early on.
Professional plans
Whatever you decide, be sure to engage a professional to draw up the plans for your bathroom makeover. This might have an initial cost, but it will save you money in the long run particularly as they will be aware of building codes and regulations and can make the best use of your bathroom layout.
A professional will be able to ensure that proper ventilation is factored into the design and electrical wiring is placed correctly for your desired electrical fixtures. They'll also make sure that there is the right spacing for a new vanity (if you're switching it up) and any new fixtures and that existing plumbing and plumbing pipes are used or moved as necessary.
They won't just save you a few hundred dollars – but potentially thousands in saved money (and this may be on plumbing costs alone) when renovating your bathroom. It's well worth the initial cost.
Step 3: Assemble your team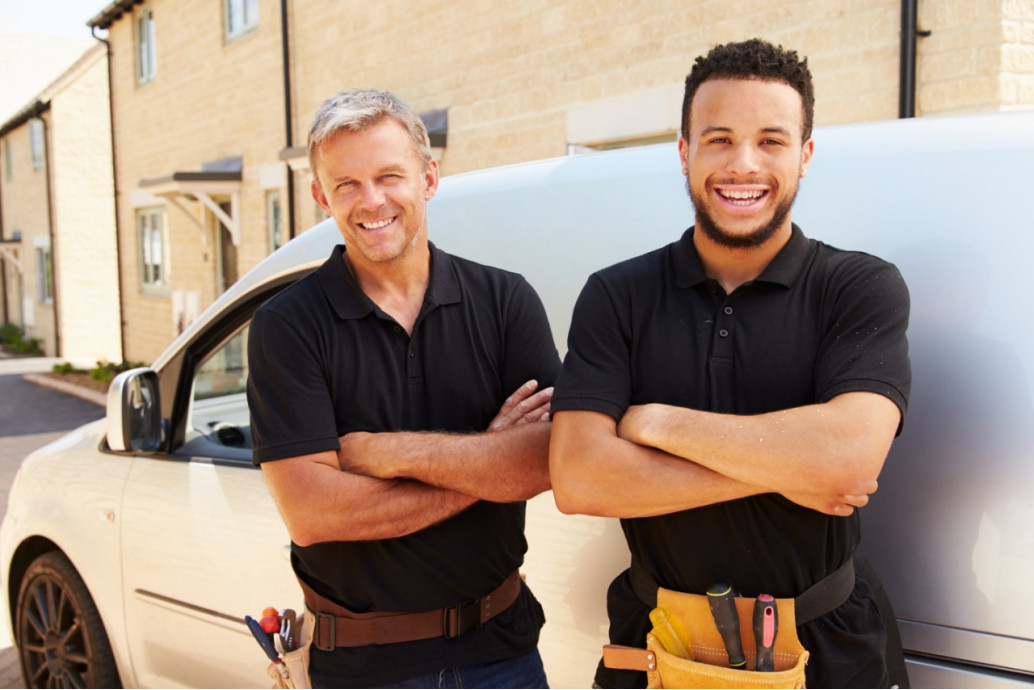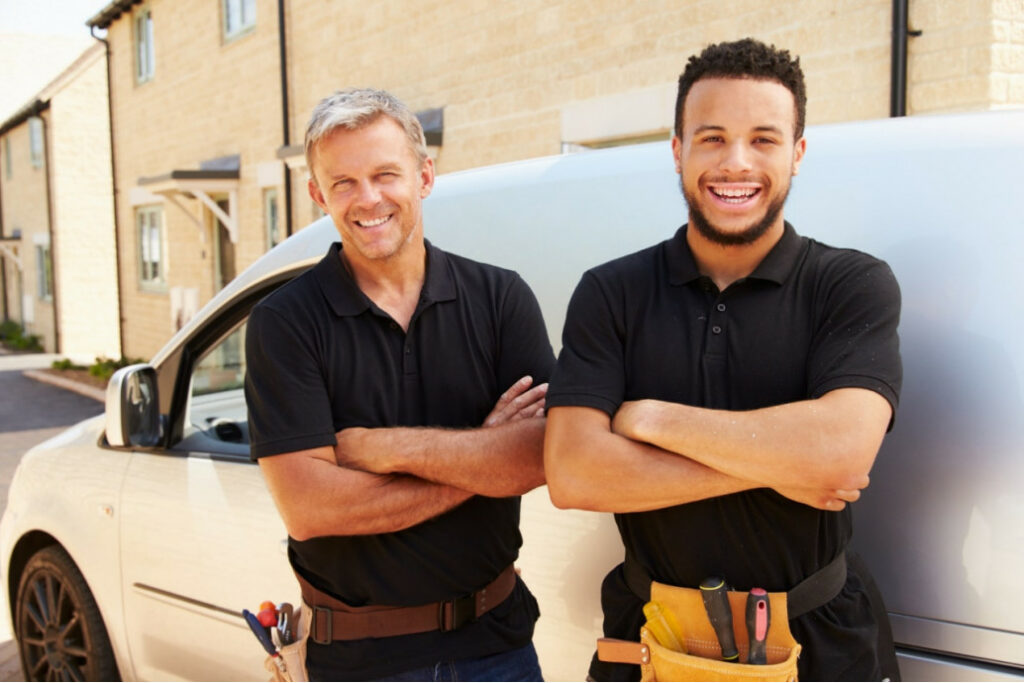 Once you have your plans, it's time to assemble your crack bathroom reno team. This includes the tradies to do the various jobs, of course, but also an individual who can manage the project.
The manager might be a builder, a designer (who also performs this role), yourself or even a separate project manager. Whoever you choose, you need someone who can ensure that the work is getting done correctly and keeps the project on time and on budget.
When choosing your team be sure to get recommendations first, and then do your own due diligence. Review work that the tradesperson has completed before to ensure that they have the skills that you're looking for.
Your team
The tradies you might need include:
Builder
Electrician
Plumber
Waterproofer
Tiler
Painter
Cabinet maker
These professionals will have all the essential tools and experience for your full bathroom renovation. And using the right team will save money on your bathroom remodel cost in the long run.
Step 4: Demolition
The fourth step in how to renovate a bathroom is another fun part – demolition. In this part of the process your team will be disconnecting all the plumbing and electrics and taking apart the current bathroom to allow for the new work.
The demolition work may be more or less intensive depending on what renovation work you're having done. And if it's only a cosmetic facelift, you may skip this step almost completely.
If you're keen to get stuck into your own project, this is a good time to give it a go. Just be sure that you're not dealing with any asbestos and that the electrics and plumbing have been properly disconnected first.
Step 5: Rough in
The next step is the 'rough in' stage. This means that all the various services – such as the plumbing and electrical work – are completed and brought into the new space, but without any final connections being made. (In other words, nothing is 'turned on'.)
The rough in step could also include relocating pipes, outlets and switches, and even bringing in the necessary new connections for lighting, fans and heaters.
It's important that your team is getting these elements precisely correct. Having a tap in the wrong place could put a serious crick in the rest of your renovation, especially your tiling and fittings installation. And those could be very expensive problems to fix as well.
Step 6: Install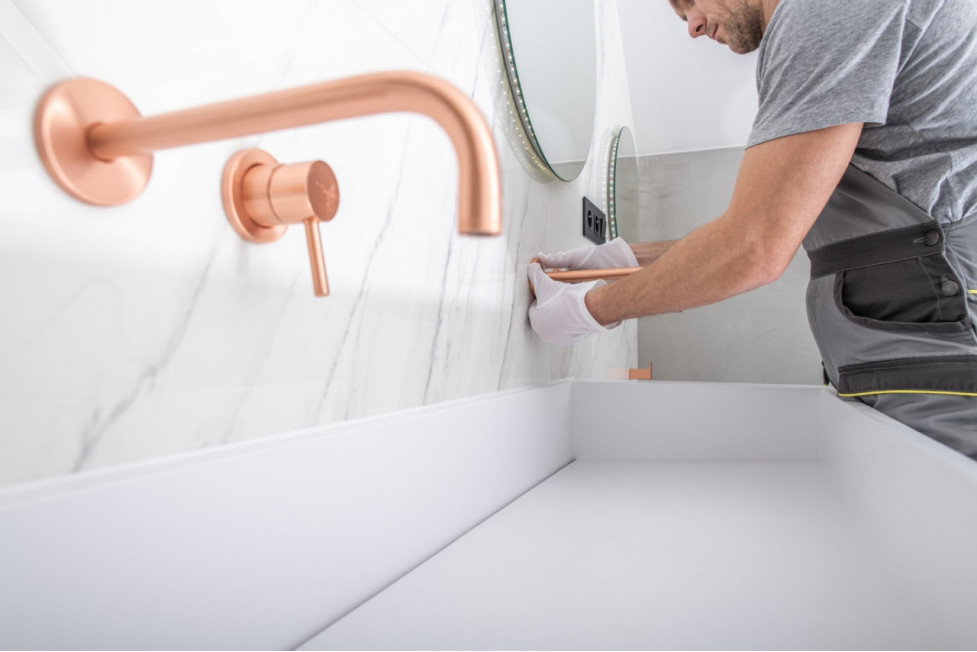 After the rough in stage, comes the install stage. And now your bathroom renovation is really coming together. Of course, what this looks like will depend on what level of renovation you're having completed.
How the work will proceed
Assuming it's a full redo you can expect the work to proceed as follows:
Installation of plasterboard
Waterproofing (this will take a couple of days to dry as well)
Tiling and grouting
Painting
Again, waterproofing is a very important step and one that can make or break a bathroom. So it's really important that you get a highly skilled and reputable tradie in to do this work. Getting this right in the beginning can save you thousands of dollars in 'fixes' in the future.
Step 7: Fit off
Fit off is the final stage of the process. At this stage the electrical and plumbing fixtures are connected, the fittings (such as toilets, bathtubs, shower screens, taps, mirrors, benchtops and more) are installed, any caulking or silicone is finished off and all final touches are put in place. It's at this point that you'll want to take another really good look around to ensure that everything is exactly as you want it.
As part of the fit off process, your team should also give your new bathroom a good clean to remove the dirt and dust from the building works. And once this is done you're free to style the room as you please, and enjoy it as much as possible!
RenoNow renovation loans
If you feel confident that you now know how to renovate your bathroom, then your next step is to ensure you can pay for it. And that's where our expert team can help.
Apply now
A loan with RenoNow gives you a fast and easy solution to your financing needs whether you're looking to renovate your bathroom, or your entire home. And our incredibly simple process means you can be on the renovation road to a new bathroom faster than you ever thought possible.